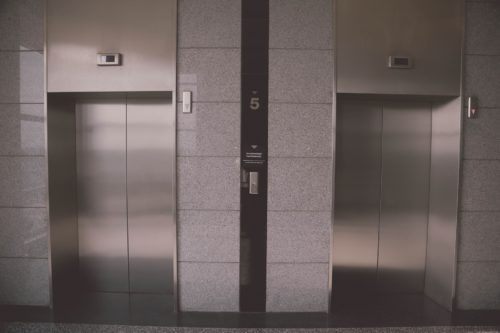 When riding in an elevator, you may find yourself feeling nervous. For some people, this fear has to do with heights. For others, it is due to the fact that being in an elevator means being in an enclosed space. Whatever the cause of your anxiety, it is reasonable to be scared of elevators. When elevator accidents occur, they can have life-altering consequences. Read on to learn more about elevator accidents in Arizona.
What are the Most Common Causes of Elevator Accidents?
Generally, elevator accidents are due to faulty parts or malfunctions. Some of the most common accidents include: 
Control system malfunction

Drive malfunction

Improper installations

Faulty wiring

Abrupt stops

Pully system malfunction

Negligent elevator design

Power failures

Failing to keep equipment up-to-date

Door operator errors

Mechanical breakdowns
What are the Most Common Types of Elevator Injuries? 
Unfortunately, several possible accidents can occur in an elevator. Some of those accidents are as follows:
Electrocutions

People getting caught in between malfunctioning doors

People falling down the shafts

People tripping due to unbalanced leveling with the floor
Fulfilling the Burden of Proof
Most elevator accidents are a result of product malfunctions. As a result, if you are injured in an elevator accident, you may have a strong product liability case. But, in order to recover the compensation you deserve, you will have to provide proof that some form of negligence occurred. First, you should call the police, as they will help you out of the elevator if stuck, and they will also send an ambulance to transport you to a hospital so your injuries may be treated. Next, you should take pictures of the unsafe conditions that caused your accident to occur. If possible, ask any witnesses for their contact information, as they may be able to corroborate your version of events. Be sure to visit the hospital immediately after the accident. This will help ensure that your injuries are treated by a medical professional while simultaneously providing you with proof of the origin and extent of your injuries.
If you or a loved one has been injured in an elevator accident in Arizona, you will need the help of an experienced personal injury attorney. Our firm is here to help you recover the compensation you deserve.
Contact our Experienced Arizona Firm
The legal team at Weintraub & Weintraub has years of experience representing clients who have been injured in accidents due to the negligence of others as well as those who are facing charges of driving under the influence. Those injured due to another party's negligence should never have to suffer alone. If you need strong legal representation, please do not hesitate to contact our firm today.