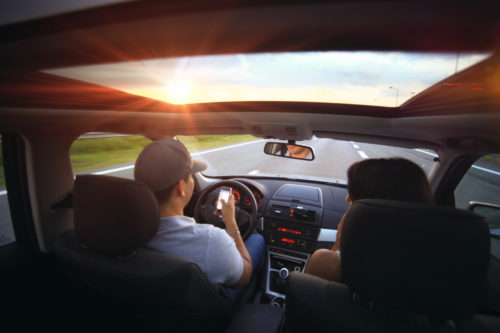 Would you be surprised to find that texting and driving is actually considered to be more dangerous than drinking and driving? According to the Federal Communication Commission, texting while driving is six times more likely to cause a car accident than drunk driving. Unfortunately, many people disregard the dangers of texting and driving, which leads to life-altering accidents. Read on to learn more about texting and driving accidents in Arizona and what to do in the event of an injury.
Fulfilling the Burden of Proof
If you are involved in a car accident due to another party's texting and driving, you may be entitled to recover compensation. But, you will be responsible for providing proof of this negligence. As a result, there are a few important steps to take. For example, it is important to take photos and videos at the scene of the accident. Be sure to document any damage done to your car, the other driver's car, and any property involved. Additionally, you should make sure to seek medical attention. Going to the hospital will ensure that your injuries are treated by a medical professional while simultaneously providing you with proof of the origin and extent of your injuries.
How Long Do I Have to File a Claim?
An injury can take a serious toll mentally, physically, emotionally, and financially. If you have been injured due to another party's negligence, you may be entitled to recover compensation for these burdens. In order to do so, you will have to file your claim within a certain amount of time. This deadline is known as a statute of limitations. In Arizona, the statute of limitations for a personal injury claim is generally two years from the date of the accident. If you fail to file within two years, you will most likely lose your opportunity to recover compensation. Do not let this happen. Instead, contact an experienced personal injury attorney.
If you or a loved one has been injured in a car accident due to texting and driving, contact our firm today to speak with a skilled attorney. We will fight for you to recover the compensation you deserve.
Contact our experienced Arizona firm
The legal team at Weintraub & Weintraub has years of experience representing clients who have been injured in accidents due to the negligence of others as well as those who are facing charges of driving under the influence. Those injured due to another party's negligence should never have to suffer alone. If you need strong legal representation, please do not hesitate to contact our firm today.