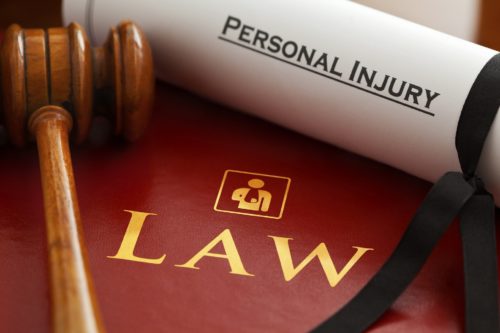 When a person is injured because of another party's negligence, the injured party may want to file a personal injury lawsuit. This is a civil action that exists to hold a negligent party responsible for the injuries that happened as a result of their neglect. There are some cases in which people may hesitate to bring a lawsuit against another party for a long period of time after an accident. This may be due to a fear that they cannot afford certain legal fees that come with a lawsuit or they do not want to cause further trouble. This can sometimes be seen if the claim would be filed against a relative or friend.
Often times, people do not realize that personal injury attorneys are paid on a contingency basis. This means the attorney is only paid in the event that they recover an award for the injured party. In addition to this, the payment is generally taken out of the award they recover for the individual, not personal expenses.
Arizona's Statute of Limitations
It is important to that if someone is injured in a personal injury accident and wishes to pursue a lawsuit, they should not wait too long to do so. This is because there is a statute of limitations on the lawsuit. A statute of limitations is a deadline that people are required to meet if they want to file a lawsuit against another party. In the state of Arizona, injured parties have a two-year statute of limitations on a personal injury case to file a lawsuit.
If an individual fails to file a lawsuit within this two-year period of time, the state of Arizona will not allow them to bring a lawsuit against the negligent party.
Notice of Claim Requirements
A different process is in place for those who are injured because of the negligence of a municipality. In the event of this circumstance, the injured party is required to file a Notice of Claim if they wish to pursue a lawsuit. This notifies a municipality that the individual plans to bring a lawsuit against them. An individual is required to file a Notice of Claim within 180 days of the incident. A personal injury attorney can be beneficial for individuals during this time to help navigate their case.
Contact our Firm
If you or someone you know sustained an injury in a car accident and wishes to speak with a skilled attorney, contact Weintraub & Weintraub today.
The legal team at Weintraub & Weintraub has years of experience representing clients who have been injured in accidents due to the negligence of others as well as those who are facing charges of driving under the influence. If you need strong legal representation, contact our firm today.