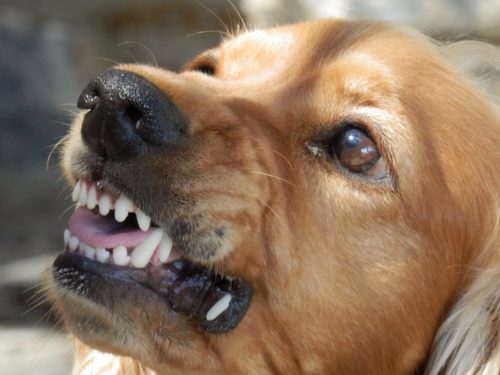 Most of us never meet a bad dog in our lives, let alone a vicious one. However, if you are someone who has recently been injured in a dog attack, you are most likely now seeking financial compensation to help cover the cost of your medical bills, lost wages, in-home care, and more. Please continue reading and reach out to our experienced Arizona personal injury attorneys to learn more about how we can help you through the claims process ahead. Here are some of the questions you may have:
Can I sue for a dog attack in Arizona?
As long as you can prove that the attack was not your fault, you should have a valid lawsuit. In fact, Arizona is a "strict liability" state, which means that you can hold a dog owner liable even if that dog has never bitten anyone before. However, to hold a dog owner liable for an attack, you will first have to prove that your injury was caused by the dog bite, and you must also demonstrate that the attack took place either in public, or while you were lawfully in a private setting, such as your friend's house. That being said, you should note that if the dog owner can prove that you provoked the attack in some way (i.e. being unlawfully on private property or teasing the dog) you may lose your opportunity to sue.
After a dog attack, you should obtain the dog owner's information, ask anyone who witnessed the accident for their contact information, and, of course, call the police. The police will document the incident and have an ambulance take you to a hospital for treatment. You may also use your medical documentation regarding your injuries to further bolster your claim.
How long do I have to sue after being bitten by a dog in Arizona?
The statute of limitations for personal injury claims in Arizona is, generally two years, giving you two years from the date of your accident to sue. However, because of Arizona's strict liability statute, you may benefit further from taking action within 1 year. No matter your situation, if you have been wrongly attacked by a dog, it is always best to bring your case to the attention of a knowledgeable Arizona personal injury attorney today. We are here to help you.
Contact our experienced Arizona firm
The legal team at Weintraub & Weintraub has years of experience representing clients who have been injured in accidents due to the negligence of others as well as those who are facing charges of driving under the influence. Those injured due to another party's negligence should never have to suffer alone. If you need strong legal representation, please do not hesitate to contact our firm today.