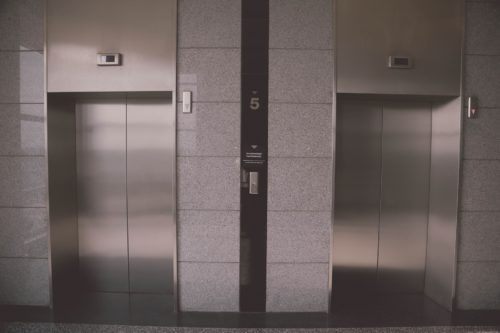 One of the last places anyone would expect to sustain a serious injury is an elevator. However, for various reasons, elevator accidents are not altogether uncommon, and if you have been injured in one, you most likely require financial compensation to help cover the cost of your medical bills, lost wages, and more. Please continue reading and reach out to our experienced Arizona personal injury attorney to learn more about how our firm can help you through the claims process ahead. Here are some of the questions you may have:
What should I do if I am involved in an elevator accident?
If you are involved in an elevator accident, you should first push the alarm to notify others in the building that there has been an accident. From here, you should call the police, as they will help you out of the elevator if stuck, and they will also send an ambulance to transport you to a hospital so your injuries may be treated. Next, you should take pictures of the unsafe conditions if possible, ask all witnesses for their contact information, and retain the services of an experienced Arizona personal injury attorney. We can gather and present all other evidence needed to prove that you were either injured due to a defective elevator or a negligent landlord/property owner. If you were injured due to a negligent property owner, you will file a premises liability lawsuit, and if you were injured due to a negligent product designer or manufacturer, you will file a product liability lawsuit.
How long do I have to sue for an injury in Arizona?
If you are injured in an accident, you will only have a certain amount of time to sue the party responsible. This timeframe is known as the statute of limitations, and since the statute of limitations in Arizona is, generally, two years, you will, generally, only have two years from the date of your accident to take legal action against the liable party. Though two years is usually the limit, it is always best to bring your claim to the attention of an experienced attorney sooner, rather than later. Our firm is ready to begin the claims process on your behalf today. Give us a call so we can get started.
Contact our experienced Arizona firm
The legal team at Weintraub & Weintraub has years of experience representing clients who have been injured in accidents due to the negligence of others as well as those who are facing charges of driving under the influence. Those injured due to another party's negligence should never have to suffer alone. If you need strong legal representation, please do not hesitate to contact our firm today.