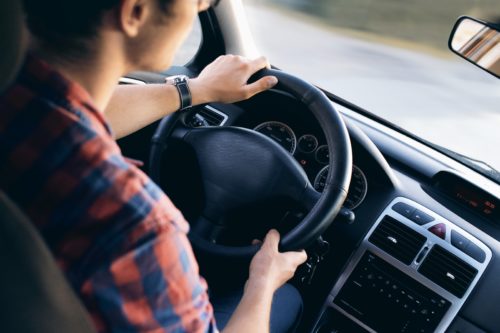 When a driver gets behind the wheel of a car, they should always be paying attention and follow the rules of the road. Unfortunately, this is not always the case and people can become seriously injured as a result of another driver's negligence. In some accidents, a car will receive the majority of the damage and the driver will have little to no injuries. However, some accidents can result in very serious injuries and possibly death. Car accidents have the potential to leave people in great physical, financial, and emotional disaster. If you were injured at the negligence of another driver, it is important to speak with an experienced attorney.
Types of Accidents
There are several ways cars can collide on the road. Some common accidents may include:
Rear-end accidents

Side-impact collisions

Head-on collisions

Rollover accidents

Multi-car pile-ups

Taxi accidents
Common Causes
The unfortunate truth is car accidents happen every day. When a driver does not give the road their full attention or drives unsafely, they are putting everyone else on the road in danger. Dangerous driving decisions can cause accidents and severe injuries. Some ways car accidents can happen may include:
Texting while driving

Using other electronic devices while driving

Disregarding traffic signs/signals

Drunk/drugged driving

Excessive speeding/reckless driving

Driving distracted

Driving tired
Burden of Proof
If an injured person wishes to hold another party responsible for their injury, they must prove that party to be negligent. In order to do this, the injured has to satisfy what is known as the "burden of proof." The burden of proof requires them to gather evidence that proves the other party's negligence. The evidence must show that the accident and the injury sustained happened as a direct result of the other party's neglect. Evidence may consist of a police report from the scene of the accident, medical documentation of the injury, pictures/videos of the accident, or any witnesses.
Personal Injury Protection
Personal Injury Protection (PIP) assists victims of car accidents by covering any immediate medical expenses and lost wages as a result of the accident. It ensures that victims can seek medical attention without worrying about overwhelming bills to pay. In the state of Arizona, Personal Injury Protection is not mandatory and is an additional coverage to insurance. Drivers who have PIP are given different options when they are involved in a car accident: filing a claim with their insurance company, filing a claim with the other driver's insurance company, or seeking damages in a personal injury lawsuit. Damages may be received for the following injuries:
Death

Scarring

Fractures

Permanent injury

Recovering damages

Loss of a fetus

Disfiguring

Dismemberment
Contact our Firm
If you or someone you know has been injured as a result of a car accident and seek legal representation, contact Weintraub & Weintraub today.
The legal team at Weintraub & Weintraub has years of experience representing clients who have been injured in accidents due to the negligence of others as well as those who are facing charges of driving under the influence. If you need strong legal representation, contact our firm today.