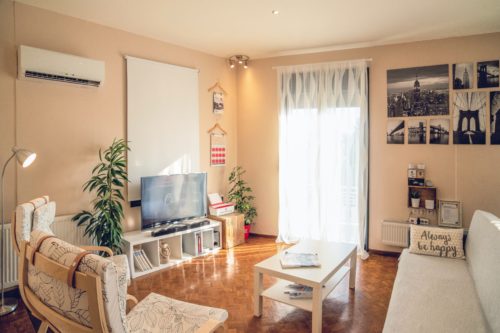 There are few things worse than being injured due to another party's negligence. Unfortunately, though Airbnbs are becoming increasingly trusted, and even preferred to staying in hotels, they are not without potential dangers. If you are someone who has been injured in an Airbnb accident that was not your fault, you must read on and reach out to our experienced Arizona personal injury attorneys to learn more about the legal process going forward. Here are some of the questions you may have:
What are the most frequent causes of Airbnb accidents?
Airbnb accidents occur for various reasons, though they generally happen as a result of negligence. Some common examples of unsafe Airbnb conditions can include stairwell accidents, defective smoke/carbon monoxide detectors, harmful substances in the air, poor drinking water conditions, defective balconies, and more.
What are the terms of Airbnb's Host Protection Insurance?
Airbnb's Host Protection Insurances provides those injured in Airbnb accidents with up to $1 million in compensation. However, Airbnb does not provide everyone who gets hurt with compensation, especially if you were injured while intoxicated, were injured on purpose, or if you contracted a communicable disease while on the premises.
How do I know if I am entitled to financial compensation after being injured in an Airbnb accident?
To recover financial compensation, you will have to prove that you were injured as a direct result of a host or property owner's negligence. That being said, as mentioned above, Airbnb will only provide coverage for up to $1 million. Therefore, if you spent a long time in the hospital or received multiple costly procedures, the cost of your treatment may outweigh what Airbnb can provide. That is why if you find yourself in this precarious situation, you must retain the legal services of an experienced attorney who knows how to fight for the additional compensation you need.
You should also note that in Arizona, you will have a certain amount of time to take legal action against another party, which is known as the statute of limitations. Since the statute of limitations for premises liability claims in Arizona is two years, individuals will have two years from the date of their accident to take legal action. Failure to do so will ultimately result in the denial of your right to sue. Do not let this happen–simply reach out to our firm today.
Contact our experienced Arizona firm
The legal team at Weintraub & Weintraub has years of experience representing clients who have been injured in accidents due to the negligence of others as well as those who are facing charges of driving under the influence. Those injured due to another party's negligence should never have to suffer alone. If you need strong legal representation, please do not hesitate to contact our firm today.