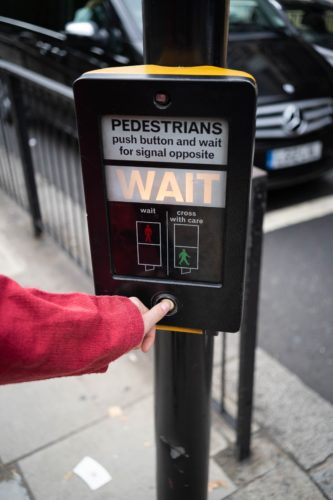 People walk all over the state of Arizona. Some of us walk as a means to stay healthy, some to leisurely enjoy the beautiful Arizona landscape, and some of us even walk out of necessity. Whatever your situation may be, you most likely never think of walking as a particularly "dangerous" activity. However, when motorists are negligent, pedestrians are very often injured as a result. If you were injured in a pedestrian accident, there is a very good chance you are now seeking financial compensation to help cover the cost of your medical bills, health care costs, lost wages, and more. Here are some of the questions you may have regarding your legal options going forward:
What most commonly causes pedestrian accidents?
Some of the most common causes of pedestrian accidents are as follows:
Poor weather conditions
Poor road conditions
Unmarked crosswalks
Negligent road design
Inadequately lit parking lots and roads
Overgrown vegetation
Faulty or defective car parts
Unfortunately, the most common, albeit most preventable cause of pedestrian accidents is driver negligence.
What are some examples of driver negligence?
Some examples of driver negligence are as follows:
Driving under the influence of drugs or alcohol
Texting while driving, or operating any other electronics without hands-free capabilities
Driving while drowsy
Eating, smoking or navigating directions while driving
Speeding
Unsafely changing lanes
Ignoring traffic lights and signs
Disregarding any other rule or regulation of the road
How do I recover compensation following a pedestrian accident?
To recover financial compensation, you must first prove that you were injured due to another party's negligence. However, this is sometimes easier said than done, which is why you must hire an experienced attorney who has what it takes to prove your claim. He or she will work to recover security camera footage of your accident, pictures of the accident or its aftermath, witness statements, police reports, medical documents and more.
What is the statute of limitations in Arizona?
A statute of limitations is a deadline all those who were injured and wish to file a lawsuit must obey. For example, the statute of limitations in Arizona is two years. This means that you have two years from the date of your accident to file a personal injury claim. If you fail to do so, you will be denied your right to pursue legal action against the negligent party.
Contact our experienced Arizona firm
The legal team at Weintraub & Weintraub has years of experience representing clients who have been injured in accidents due to the negligence of others as well as those who are facing charges of driving under the influence. Those injured due to another party's negligence should never have to suffer alone. If you need strong legal representation, please do not hesitate to contact our firm today.