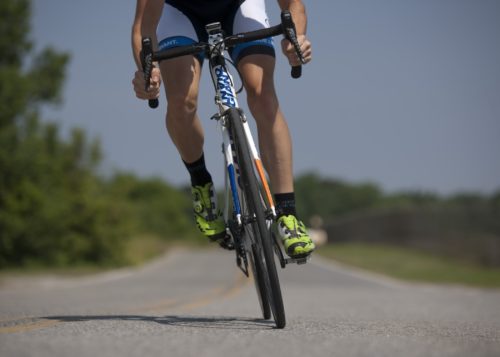 May is National Bicycle Safety Month, which is why our experienced team of Arizona attorneys feels it's prudent to share with you some of the most important things you can do to keep yourself safe while on the road. Please continue reading to learn more.
Inspect your bicycle before heading out. Faulty bike chains, poor tire pressure, and bad brakes are some of the leading causes of bicycle accidents. Do not let this happen to you. Simply check these things before you take to the road to potentially avoid a serious accident.
Ride in the same direction as traffic. Never ride in the opposite direction of traffic, and ensure you always use the proper hand signals before turning or making any irregular movements.
Always wear a helmet. Purchase and wear a bicycle helmet that complies with the U.S. Consumer Product Safety Commission's (CPSC) standards. Wearing a helmet is one of the most critical safety measures you can take.
Obey all rules and regulations of the road. Everyone who takes to the road, whether in an automobile or on a bicycle must follow the rules and regulations of the road. This means you cannot ignore stop signs, traffic lights, or bike while under the influence of drugs or alcohol.
Make yourself visible. Wear bright clothing, install lights on your bicycle, and ensure your bike is equipped with reflective gear to ensure you are visible at all times, especially at night.
Pay attention to your surroundings. Always be on the lookout for debris in the road, other motorists, and more. This can help you avoid a serious accident. 
Of course, though unfortunately, being prepared cannot always prevent an accident. Sometimes, bicyclists are injured as a direct result of other motorist's negligence. If this has happened to you, you are most likely now seeking financial compensation to help cover the cost of your medical bills, lost wages, in-home care, and any other expenses you have incurred as a result of your accident. If you find yourself in this unfortunate situation, please do not hesitate to give our knowledgeable Arizona personal injury attorney a call today. Our firm is ready to help you through every step of the claims process ahead. All you have to do is ask.
Contact our experienced Arizona firm
The legal team at Weintraub & Weintraub has years of experience representing clients who have been injured in accidents due to the negligence of others as well as those who are facing charges of driving under the influence. Those injured due to another party's negligence should never have to suffer alone. If you need strong legal representation, please do not hesitate to contact our firm today.