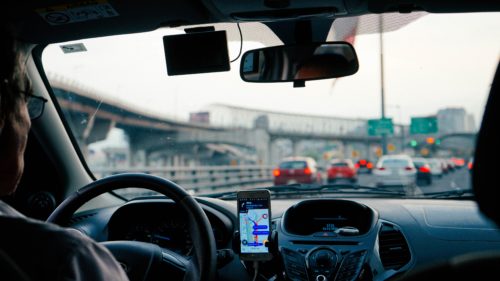 Uber and Lyft are popular options when it comes to transportation. Often, we don't think twice when utilizing a rideshare service, but in reality, we are trusting that the driver will get us to our destination safely. For the most part, these drivers act responsibly, but in some cases, a negligent driver can cause a serious accident. Read on to learn more about Uber & Lyft accidents and what to do in the event of an injury.
Who is Responsible for a Rideshare Accident?
Rideshare accidents can be complicated because it is often difficult to determine liability. In most states, Uber & Lyft drivers are considered independent contractors, rather than employees. But, depending on the circumstances, Uber & Lyft may be held responsible for the accident. If you are injured, it is important to speak with a skilled personal injury attorney who will help determine liability and fight for you to recover the compensation you deserve.
What Do I Do If I Am Involved in an Accident?
If you have been injured due to the negligence of another party, you may be entitled to recover compensation. But, in order to do so, you will have to prove that this negligence occurred. You can gather proof of negligence by:
Calling 911. The police can call an ambulance, file a report, conduct chemical tests, and more.
Documenting the scene. It is important to take photos and videos at the scene of the accident.
Politely asking the driver for his or her contact information. It is important to keep conversation to a minimum.
Obtaining witness contacts. If anyone saw your accident occur, ask for their contact information, they may be able to corroborate your version of events.
Seeking medical attention. If you are involved in a car accident, it is important to go to the hospital, your doctor, or an urgent care facility. Before you leave, make sure to ask your doctor for a copy of any relevant medical documents.
Reaching out to a skilled personal injury attorney. An attorney may be able to gather further proof of negligence, including police reports and security camera footage.
If you or a loved one has been injured in an Uber or Lyft accident, contact our firm today. We understand the toll an injury can take and we want to fight to help you recover the compensation you deserve.
Contact our experienced Arizona firm
The legal team at Weintraub & Weintraub has years of experience representing clients who have been injured in accidents due to the negligence of others as well as those who are facing charges of driving under the influence. Those injured due to another party's negligence should never have to suffer alone. If you need strong legal representation, please do not hesitate to contact our firm today.