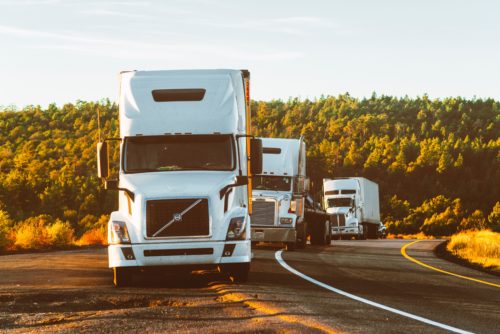 Trucks are some of the most dangerous vehicles on the road due to their sheer size and weight. For this reason, truck accidents can be extremely severe. It is important to know how these accidents are caused and what to do if an accident occurs. Read on to learn more about truck accidents in Arizona.
What Causes Truck Accidents?
When a driver does not do their job correctly and fails to follow the rules of the road, they can cause serious harm. There are several factors that can cause a truck accident. Some may include:
Violating safety regulations:

If a truck driver violates the rules of the road, they may cause an accident. This includes changing lanes improperly, passing other vehicles unsafely, or following too closely behind other vehicles.

Reckless driving:

If a driver is speeding, it can be difficult for them to control the vehicle and bring it to a stop in time. The average truck requires a length of about two football fields to complete a stop. If trucks are reckless on the road, it can be difficult to maneuver the vehicle.

Poor visibility:

Because of their size, trucks have a restricted view of the road. They have large blind spots that can trap other small vehicles and cause accidents.

Drowsy driving:

Federal law allows truck drivers 11 hours on the road within a 14-hour workday, giving them a maximum of 70 hours a week. If they drive any longer than this, they are breaking the law and can cause an accident due to drowsy driving.

Mechanical problems:

This may include tire blowouts, brake issues, breakdowns, and more. All of these issues can cause an accident. 
Fulfilling the Burden of Proof
If you are injured due to the negligence of a truck driver, you may be entitled to recover compensation. But, you must provide proof that this negligence occurred. In order to do this, it is important to take photos and videos at the scene of the accident. Additionally, you should make sure to go to the hospital. Before leaving the hospital, ask your doctor for a copy of any relevant medical documents. Taking these steps can be the key to your personal injury case.
If you are involved in a truck accident, contact our firm today to discuss your case with an experienced and dedicated attorney.
Contact our experienced Arizona firm
The legal team at Weintraub & Weintraub has years of experience representing clients who have been injured in accidents due to the negligence of others as well as those who are facing charges of driving under the influence. Those injured due to another party's negligence should never have to suffer alone. If you need strong legal representation, please do not hesitate to contact our firm today.