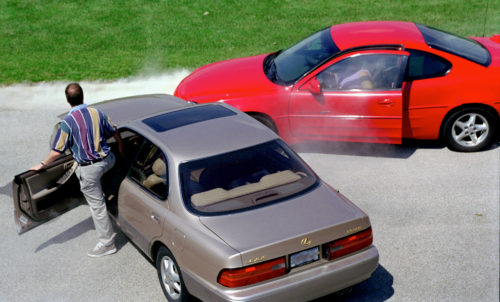 Arizona is a beautiful state, which is why many of our citizens regularly take joyrides from city to city, taking in all our state has to offer. However, sometimes drivers are negligent, and unfortunately, though rather obviously, negligence very often leads to accidents. Many drivers, especially young, fairly new drivers, do not know what to do when they are involved in a car accident, which can sometimes result in them losing out of the financial compensation or legal justice they deserve. Please continue reading to learn more about what you should do to ensure the ensuing process moves as smoothly as possible. 
What are some of the most common causes of car accidents?
Car accidents can be caused by any number of factors, such as inclement weather conditions, poor road conditions, negligent road design, or even faulty or defective car parts. However, the most common cause of car accidents is driver negligence. Some examples of driver negligence are as follows:
Driving while drowsy or fatigued

Texting while driving

Driving under the influence of drugs or alcohol

Driving aggressively or recklessly

Eating or smoking while driving

Excessively speeding

Failing to comply with traffic lights, signs, and other rules of the road
What do I do following a car accident?
There are several things you must do immediately following your crash. The first thing you should do is call the police. Local law enforcement will document and provide a clear representation of what happened and how the accident took place. From there, you should collect the other party's information, such as their name, insurance info, and any witness's contact information. Next, you should call your insurance company and report the accident, thus beginning the claims process. If you need medical assistance for any of the injuries you have sustained, you must seek it as soon as possible. Even if you do not feel anything wrong at the moment of impact, certain injuries can take days or weeks to set in. Additionally, a medical professional will provide you with documentation regarding the extent of your injuries, which you may use to prove your claim. 
How do I recover financial compenstion if I was injured in a car accident?
To recover compensation, you and your attorney must prove you were injured due to another party's negligence. However, as stated above, you must provide sufficient evidence to do so. On top of medical documents, police reports, and witness statements, it is also helpful to recover security camera footage of your accident, which an experienced attorney should be able to do.

Contact our experienced Arizona firm
The legal team at Weintraub & Weintraub has years of experience representing clients who have been injured in accidents due to the negligence of others as well as those who are facing charges of driving under the influence. Those injured due to another party's negligence should never have to suffer alone. If you need strong legal representation, please do not hesitate to contact our firm today.