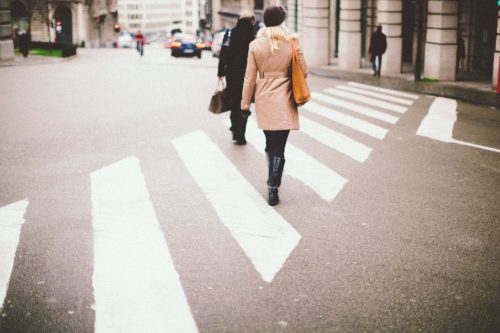 As both pedestrians and drivers, we need to ensure that the roads are safe for all. Unfortunately, both pedestrian accidents and car accidents occur often. If you are injured in a pedestrian accident, you may be entitled to recover compensation. Read on to learn more about pedestrian accidents, how they occur, and what to do in the event of an injury.
How do Pedestrian Accidents Occur?
Pedestrian accidents can be caused by a number of factors. For the most part, an accident will be due to negligence, either on the part of the driver or the pedestrian. Some examples of negligence include:
Distracted, reckless, or careless drivers
Speeding
Drivers who are under the influence of drugs or alcohol
Driving without headlights at night
Obstructed visibility on roads
Pedestrians that do not use the crosswalk
Pedestrians who ignore crossing signals
What if I am Involved in a Pedestrian Accident?
If you are hit by a vehicle, you can become seriously injured. If this occurs, you will want to call 911 right away. The police can call an ambulance for you, conduct chemical tests, collect witness statements, and file a report. It is also best to get the name and insurance information of the party that hit you, as well as the contact information of anyone who witnessed your accident occur. These things will all be useful when it comes to filing a claim. At the hospital, you should make sure to ask your doctor for a copy of any relevant medical documents.
How Long do I Have to File a Claim?
If you wish to pursue legal action, you will have to make sure you file your personal injury claim on time. This deadline is known as a statute of limitations. In Arizona, the statute of limitations for a personal injury claim is generally two years. This means that if you fail to file within two years from the date of the accident, you will likely lose your chance to recover compensation. In order to avoid missing any important deadlines, contact a skilled personal injury attorney for help with your case.
If you or a loved one has been injured in an Arizona pedestrian accident, contact our firm today to discuss your case with a skilled and dedicated personal injury attorney.
Contact our experienced Arizona firm
The legal team at Weintraub & Weintraub has years of experience representing clients who have been injured in accidents due to the negligence of others as well as those who are facing charges of driving under the influence. Those injured due to another party's negligence should never have to suffer alone. If you need strong legal representation, please do not hesitate to contact our firm today.