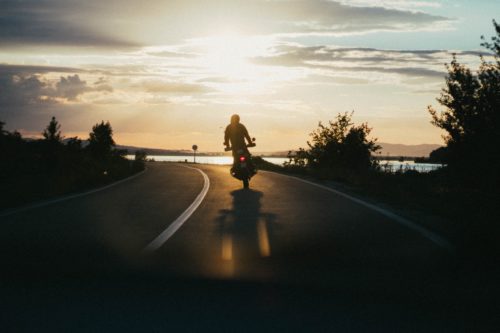 Arizona's dry air and warm weather are very often ideal for motorcycle riding. People enjoy riding down long roads and taking in the beautiful Arizona scenery. While motorcycles are a fun and gas-efficient means to get from place to place, it is important we also recognize the potential dangers motorcycle riding may pose–especially since in Arizona, motorcycle riders above the age of 17 are not required to wear a helmet. If you are injured in a motorcycle accident due to another party's negligence, here are some questions you may have:
What are some of the primary causes of motorcycle accidents in Arizona?
While the threat of snow or ice is relatively low, extreme downpours and other inclement weather conditions are very often responsible for motorcycle accidents. Additionally, faulty motorcycle parts are partially to blame. However, nothing causes motorcycle accidents as frequently as other motorist's negligence. Here are some examples of negligent driving behavior:
Tailgating 

Driving under the influence of drugs or alcohol

Smoking while driving

Eating while driving

Disciplining children while driving

Drowsy or fatigued driving

Excessive speed

Failure to yield

Failure to obey traffic signs or lights

Failure to check blind spots

Weaving in and out of lanes

Texting or using any other electronic device while driving
How do I recover compensation?
If you were injured and believe another party is responsible, then you most likely will be able to recover compensation. The main thing is that you are able to prove the other party's negligence. This is why it is crucial you hire an experienced attorney who will fight for the compensation you deserve. This compensation may go towards your medical bills, lost wages and more.  
How do I prove another party's negligence?
Fortunately, receiving the compensation you need is not entirely out of your hands. There are a few things you can do to help win your case. For example, it may be worth considering investing in some sort of a dashcam that would record such an incident occurring, as this is generally the most efficient way for you to prove your claim. You may also wish to speak with any witnesses and request their contact information. Additionally, it is extremely important that you seek medical help as soon as you can. Certain injuries take a couple of days to set in, so even if you do not feel them right away, it is crucial you see a physician anyway. A physician will also provide you with medical documents which you can use to help prove your claim if need be,
Contact our Arizona firm
The legal team at Weintraub & Weintraub has years of experience representing clients who have been injured in accidents due to the negligence of others as well as those who are facing charges of driving under the influence. If you need strong legal representation, contact our firm today.