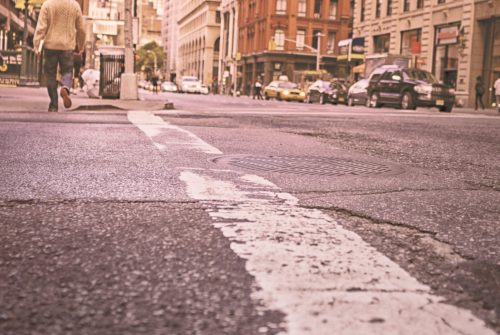 Day-to-day activites like walking down the sidewalk can be more dangerous than you may realize. Slip & fall accidents happen often and the resulting injuries can be severe. As a result, it is important to know what to do in the event that an accident occurs. Read on for more information regarding slip & fall accidents in Arizona.
Where do Slip & Fall Accidents Occur?
Slip and fall accidents can occur anywhere, at any time. But, there are some certain places that can become especially dangerous when they are not properly maintained. Some of the most common places these accidents occur include:
Sidewalks
Driveways
Stairs
Parking lots
Often, these accidents are caused by issues such as:
Weather conditions
Surface problems
Loose debris
Hazardous materials
Who is Responsible for a Slip & Fall?
Property owners in Arizona are responsible for keeping their properties safe for pedestrians. This applies to homes, stores, companies, and municipal buildings. If your accident was caused by negligence, the property owner will likely be held responsible. An example of negligence includes an individual falling due to a loose step that should have been fixed.
Fulfilling the Burden of Proof
You will have to prove that your accident was caused by negligence. To do this, there are a few important steps you can take:
Seek medical attention. Going to the hospital allows you to tend to your injuries, while simultaneously documenting their origin and extent. Make sure to ask your doctor for copies of any relevant documents.
Take photos and videos at the scene of the accident. This is one of the most important things you can do when it comes to a personal injury case.
Obtain the contact information of any bystanders. If someone saw your accident occur, make sure to obtain his or her contact information, as he may be able to provide witness statements.
Reach out to a skilled personal injury attorney. An experienced attorney may be able to gather further proof, including police reports and security footage.
Make sure to file your claim in time. In Arizona, the statute of limitations for a personal injury accident is generally two years. This means that if you fail to file within two years of the date of your accident, you will most likely lose your opportunity to recover compensation.
If you or a loved one has been injured in a slip & fall accident in Arizona, contact our firm today.
Contact our experienced Arizona firm
The legal team at Weintraub & Weintraub has years of experience representing clients who have been injured in accidents due to the negligence of others as well as those who are facing charges of driving under the influence. Those injured due to another party's negligence should never have to suffer alone. If you need strong legal representation, please do not hesitate to contact our firm today.