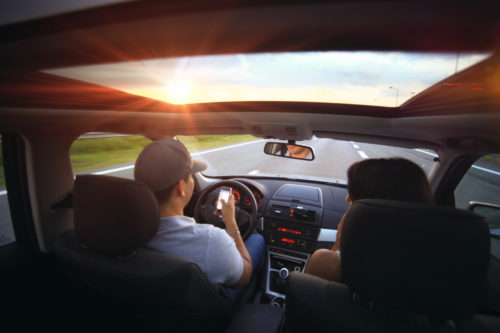 When we get in the car as a passenger, we place our trust in the driver. We assume that whoever is behind the wheel will drive safely and responsibly. This is not always the case. Car accidents occur often and passengers can become seriously injured. If you are injured in a car accident due to the driver's negligence, you may be entitled to recover compensation. Read on to learn more about recovering compensation as a passenger.
Can I Recover Compensation as a Passenger?
If you are a passenger in a car, and you are involved in an accident due to the driver's negligence, you may be entitled to recover compensation. In order to recover compensation, you will have to provide proof that this negligence occurred. To do so, make sure to take photos and videos at the scene of the accident. It is important to obtain individual evidence, rather than relying on the driver's evidence. Another important step is to obtain witness contacts. You and the driver may have differing opinions regarding how the accident occurred. If someone saw the accident happen, he or she may be able to corroborate your version of events. If you are involved in an accident, it is important to seek medical attention. This may mean going to the hospital, your doctor, or an urgent care facility. Some people attempt to skip the hospital and recover at home. Often, this is a bad idea. Going to the hospital will help ensure that your injuries are treated properly, while simultaneously providing you with proof of the origin and extent of your injuries. Lastly, you should reach out to a skilled personal injury attorney. An attorney may be able to gather additional evidence, including security footage.
How Long Do I Have to File a Claim?
In order to recover compensation, you will have to file your personal injury claim on time. This deadline is known as a statute of limitations. In Arizona, the statute of limitations for a personal injury claim is generally two years. If you fail to file within two years from the date of the accident, you will most likely lose your opportunity to recover compensation. To avoid missing any important deadlines, contact an experienced personal injury attorney as soon as possible.
If you or a loved one has been involved in a car accident in Arizona, contact our firm today to discuss your case.
Contact our experienced Arizona firm
The legal team at Weintraub & Weintraub has years of experience representing clients who have been injured in accidents due to the negligence of others as well as those who are facing charges of driving under the influence. Those injured due to another party's negligence should never have to suffer alone. If you need strong legal representation, please do not hesitate to contact our firm today.