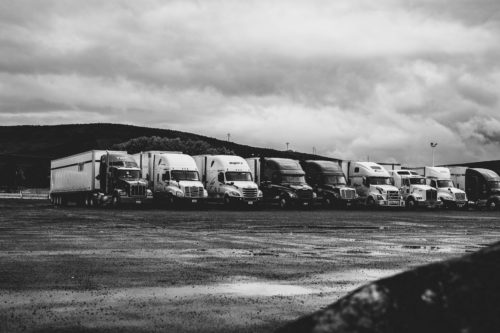 There are few things more jarring and damaging than being involved in an 18-wheeler truck accident. Unfortunately, truckers are frequently pressured by employers to work long hours and make each stop on time, which leads to driving while fatigued, as well as speeding. If you are someone who has been injured in a truck accident, you are most likely now seeking financial compensation to help you recover from your injuries. Please continue reading and speak with our knowledgeable Arizona personal injury attorneys today to learn more about how we can help you through the legal process going forward.
What should I do after being injured in an 18-wheeler accident?
As with all injuries, there are several steps you can take to bolster your chances of winning a future personal injury claim. That being said, those injured in truck accidents frequently find themselves physically unable to respond, as the sheer force of a truck accident is oftentimes overwhelming. However, if you can, the first thing you should do is call the police. From here, you should ask anyone who saw your accident for their contact information, and then begin photographing the scene of the accident, including damage to your car, the truck, and any other property damaged in the wreck. Next, once treated at the hospital, ask your doctor for medical documents detailing the origin and severity of your injuries. Finally, retain the services of an experienced Arizona personal injury attorney who knows how to gather and present additional evidence needed to prove your auto accident claim.
Many trucks have a device that records the speed at which the truck is traveling at all times. Unfortunately, it is not unheard of for truck employers to try and destroy this information after an accident. In many cases, our firm can subpoena this data to prove, for example, that a speeding truck driver caused your accident.
Keep in mind that there is a statute of limitations in Arizona for personal injury claims. This means that individuals have a certain amount of time to file a claim against a negligent party. Since the statute of limitations for personal injury claims is two years, you will have two years from the date of your accident to take legal action against the party that caused your injuries. Do not wait too long, for if you do, you will most likely be barred from suing. We are ready to help you. All you have to do is ask.
Contact our experienced Arizona firm
The legal team at Weintraub & Weintraub has years of experience representing clients who have been injured in accidents due to the negligence of others as well as those who are facing charges of driving under the influence. Those injured due to another party's negligence should never have to suffer alone. If you need strong legal representation, please do not hesitate to contact our firm today.