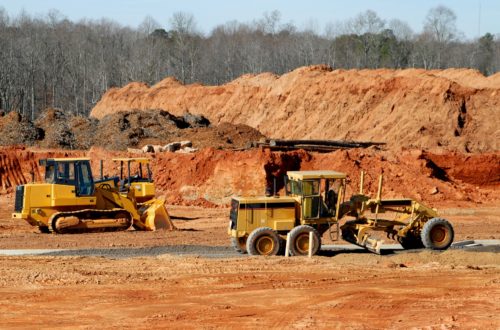 Construction sites are among the most dangerous places in Phoenix, yet every day brave, hard-working men and women go up on scaffolds, work on the sides of busy roads, and more. We owe our city to our construction workers, and unfortunately, they are all-too-often wrongly injured in construction site accidents. If this has happened to you, you must continue reading and schedule a consultation with our knowledgeable Arizona personal injury attorney to learn more about how he can help you through the legal process going forward. Here are some of the questions you may have:
What are the most common types of construction site accidents, and their causes?
There are several safety hazards present on construction sites across Arizona, often causing serious workplace accidents, including the following:
Explosions
People being crushed by machines or other construction materials
Cave-ins
Scaffolding collapses
Falling debris from above
Electrocutions
Nail gun accidents
Falls from buildings
Unfortunately, these tragic accidents are generally avoidable, provided everyone takes the proper safety precautions. Some of the most common causes of the aforementioned construction accidents are as follows:
Negligent supervisors
Faulty construction equipment
Worker negligence
Unsafe conditions on the premises, causing slip-and-falls and other accidents
Will I qualify for compensation after a construction accident?
Fortunately, in most cases, as long as you retain the services of an experienced attorney who can satisfy the burden of proof, you will receive financial compensation for the injuries you have sustained. However, you must understand that when filing a lawsuit for a construction site injury, you are not suing your employer directly, rather, you are instead filing what is known as a "third-party" lawsuit. Third-party lawsuits generally look to other responsible parties, including architects, general contractors, the owner of the property, equipment manufacturers, and more. Rather obviously, if you sued your employer directly, you'd most likely lose your job. Fortunately, these laws are in place to ensure that you can recover the compensation you need without having to risk your job in the process.
How long will I have to sue after being injured in a construction site injury in Arizona?
In many cases, the statute of limitations for personal injury claims in Arizona is two years, which gives injured construction workers two years from the date of their accident to file a third-party lawsuit. If you have been injured, you must not delay–our firm is here to help you recover the financial compensation you deserve.
Contact our experienced Arizona firm
The legal team at Weintraub & Weintraub has years of experience representing clients who have been injured in accidents due to the negligence of others as well as those who are facing charges of driving under the influence. Those injured due to another party's negligence should never have to suffer alone. If you need strong legal representation, please do not hesitate to contact our firm today.