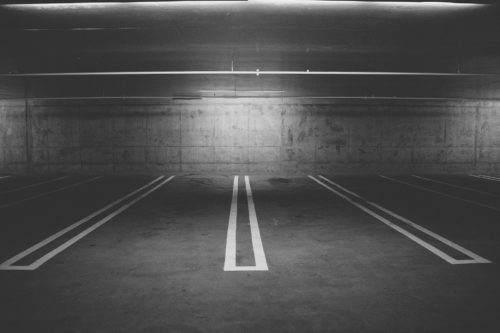 Most of us do not worry about sustaining a serious parking lot accident injury simply walking to the store, or picking our kids up from practice. However, parking lots can become extremely dangerous, especially when property owners do not exercise their duty of care. If you have been injured in an Arizona parking lot accident, you should read on and reach out to our experienced Arizona personal injury attorney to learn more about how our firm can help you.
What are the most common causes of parking lot accidents?
Parking lot accidents are caused by several factors; however, not unlike most accidents, that can generally be traced back to negligence. Very often, they occur as a result of property owner negligence, as parking lot owners have a duty of care to ensure their premises are safe for all who pass by. Some of the most common causes of parking lot accidents include weather-related hazards left unattended, slippery substances in the parking lots, uneven pavement, potholes, negligent signage, inadequate security, and more.
How do I sue a parking lot owner for an accident?
To sue a parking lot owner, you will have to first prove that he or she knew or should have reasonably known about the safety hazard present, failed to take action to address it, and you were directly injured as a result, suffering significant financial damages. Unfortunately, this is frequently easier said than done, which is why if you have been injured, you will need the assistance of an experienced personal injury attorney.
Our firm will work to uncover various types of valuable evidence, including security camera footage of your accident, pictures of the unsafe parking lot conditions that led to your accident, witness testimony verifying your claim, medical documents, police reports, and more. We are here to help–all you have to do is ask.
How long can I wait to sue for an injury in Arizona?
In Arizona, individuals have a certain amount of time to take legal action against a negligent party for an accident. This timeframe is known as the statute of limitations. Since the statute of limitations for personal injury claims in Arizona is two years, individuals will have two years from the date of their accident to sue. Do not make the mistake of putting off filing–the truth is, the sooner you bring your case to our firm's attention, the better.
Contact our experienced Arizona firm
The legal team at Weintraub & Weintraub has years of experience representing clients who have been injured in accidents due to the negligence of others as well as those who are facing charges of driving under the influence. Those injured due to another party's negligence should never have to suffer alone. If you need strong legal representation, please do not hesitate to contact our firm today.