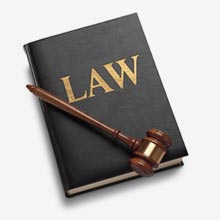 The Governors Highway Safety Administration has reported that pedestrian accident fatalities in the United States have reached a 30-year high. There were 6,590 deaths just last year, illustrating a 5% increase from 2018. This spike, though horrible, is not entirely shocking, as distracted driving has seemingly become the norm across the country. If you were injured as a pedestrian, you are most likely now looking to sue the motorist responsible for your injuries. Please continue reading and reach out to our experienced Arizona personal injury attorney to learn more about pedestrian accidents and how we can help you if you've been injured in one. Here are some of the questions you may have:
What are the most common causes of pedestrian accidents in the U.S.?
Pedestrian accidents occur for a variety of reasons, such as a lack of visibility, especially when drivers are out at night. However, unfortunately, the most common cause of pedestrian accidents is negligence. When motorists fail to observe the rules and regulations of the road, people are very often injured as a result.
What should I do if I have been injured in a pedestrian accident?
If you were injured in a pedestrian accident, there are several things you should do to increase your chances of winning a personal injury claim. They are as follows:
First, call the police. When you do, you also have an ambulance sent your way which can transport you to the hospital for treatment.
Next, if you are physically capable, take pictures of the scene of the accident, as well as of the injuries you've sustained.
Ask anyone who witnessed the accident for their phone numbers or emails. Witness testimony is an extremely valuable form of evidence.
Once you've arrived at the hospital and are in stable condition, you should ask your medical professional for any documentation relating to the origin and severity of your injuries.
Reach out to a seasoned Arizona auto accident attorney who is ready to fight for your rights.
How long do I have to sue for an auto accident in Arizona?
People in Arizona must abide by the statute of limitations. The statute of limitations for personal injury claims in Arizona is two years, which generally grants the wrongly injured two years to sue the party responsible for their injuries. We are ready to begin the claims process immediately on your behalf so you can focus on what matters most–healing.
Contact our experienced Arizona firm
The legal team at Weintraub & Weintraub has years of experience representing clients who have been injured in accidents due to the negligence of others as well as those who are facing charges of driving under the influence. Those injured due to another party's negligence should never have to suffer alone. If you need strong legal representation, please do not hesitate to contact our firm today.