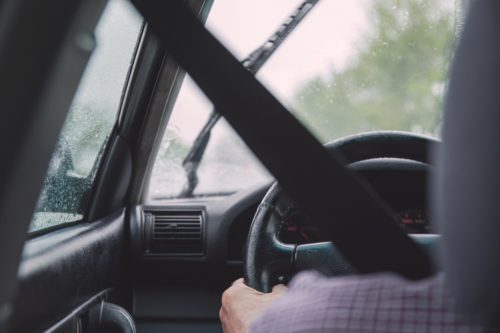 Driving under the influence of alcohol is among the most common criminal offenses, though here at Weintraub & Weintraub, we understand receiving a DUI does not make you a criminal. That is why we are here to help. If you are someone who has been charged with a DUI while under the age of 21, please continue reading and reach out to our experienced Arizona DUI attorney to learn more about what our firm can do for you. Here are some of the questions you may have:
What is the Zero Tolerance Policy?
When it comes to underage drinking, the state of Arizona has a Zero Tolerance Policy in place. This means that if an underage driver is arrested with a BAC of .01%, there is a very good chance that driver will receive a DUI. Rather obviously, this is even more scrutinous than the standard .08%, which is why if you have been charged with an underage DUI under Arizona's Zero Tolerance Policy, you must retain the services of an experienced attorney.
What are the consequences of an underage DUI in Arizona?
If you have been charged with driving under the influence under the age of 21, you will most likely face the following consequences:
Up to $500 in fines
A loss of your license for up to two years
Potential community services
Mandatory alcohol screening, education, and treatment
That being said, if you are caught driving under the influence for a second or subsequent time, you may spend up to 30 days in jail, $500 in fees, a court-ordered substance abuse screening, and potential community service. In many cases, we can help our clients get restricted driver's licenses.
Are there any defenses against a DUI?
There are several potential defenses we may use to fight your DUI charge. Though the course of action we take largely depends on the unique circumstances of your case, some potential defenses we have used in the past are as follows:
The police officer violated your constitutional rights in some way
The police officer illegally stopped you
You were not driving when you were stopped by the officer
You were improperly administered field sobriety tests
There was no probable cause for arrest
Your breathalyzer sample was improperly obtained
No matter your situation, if you have been charged with a DUI in the state of Arizona, you know where to turn. Weintraub & Weintraub is here.
Contact our experienced Arizona firm
The legal team at Weintraub & Weintraub has years of experience representing clients who have been injured in accidents due to the negligence of others as well as those who are facing charges of driving under the influence. Those injured due to another party's negligence should never have to suffer alone. If you need strong legal representation, please do not hesitate to contact our firm today.