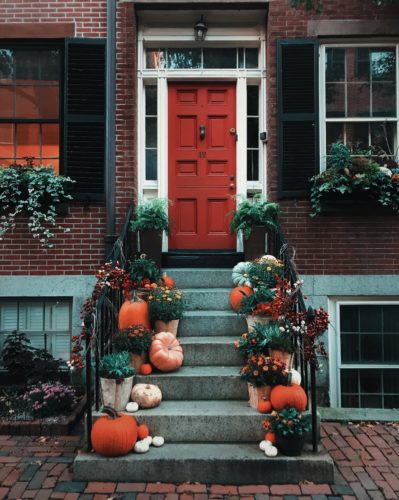 Halloween is exciting, and although it may be different this year, given the circumstances, if you are a homeowner, you should take several steps to ensure that your property is safe for trick-or-treaters. These steps are not hard, and they may save a life. Please continue reading to learn more about Halloween safety.
Tips For Keeping Your Property Safe
If you plan on having trick-or-treaters to your home this Halloween, ensure you take the following steps so you are not liable for an injury:
Make sure that your steps and handrails are stable and not defective in any way.
Provide trick or treaters with a well-lit walkway, and put your porch light on as well if you have one.
Ensure all Halloween decorations are out of the way so trick-or-treaters do not trip.
If you have flower pots or other items on your porch, move them aside.
Ensure the candy you hand out is not expired or stale.
Keep jack-o-lanterns with candles away from walkways. If someone knocks one over, it may start a fire.
Ensure that all pets are kept inside, and if you have an aggressive dog, keep it locked away in another room.
What to do if You are Injured This Halloween
If you or your child sustains an injury this Halloween, the first thing you should do is take a picture of the unsafe condition that caused the accident and notify the property owner that the accident has occurred. Then, you should ask any witnesses of the accident for their contact information. You should also ensure that you or your child seek medical attention immediately, and from there, ensure you receive all medical documentation/bills associated with your injury. Finally, you should retain the services of a knowledgeable Arizona personal injury attorney who can work to gather and present all additional evidence needed to satisfy the burden of proof in your premises liability claim. Do not delay, as the statute of limitations for premises liability claims in Arizona is, generally, two years, which means that you will, generally, have two years from the date of your accident to sue the party responsible. If you have any additional questions, feel free to give our firm a call.
Contact our experienced Arizona firm
The legal team at Weintraub & Weintraub has years of experience representing clients who have been injured in accidents due to the negligence of others as well as those who are facing charges of driving under the influence. Those injured due to another party's negligence should never have to suffer alone. If you need strong legal representation, please do not hesitate to contact our firm today.