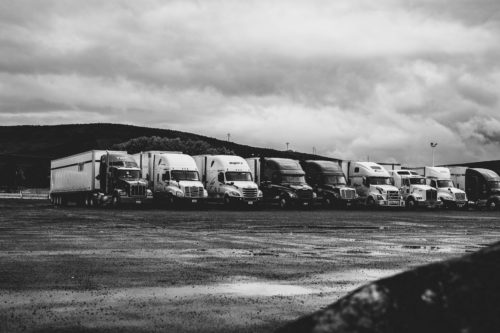 Few accidents are more jarring, and potentially damaging, than truck accidents. Unfortunately, they happen more often than you may think. Please continue reading and speak with our Arizona personal injury attorney to learn more about these accidents and how our firm can help if you have been injured in one. Here are some of the questions you may have:
What are the most common causes of truck accidents?
Truck accidents occur for many different reasons, though they are usually due to negligence on the part of one party. In most cases, truck drivers themselves are responsible for truck accidents when they fail to take certain safety measures or disobey the rules and regulations of the road. Oftentimes, truck drivers cause serious accidents when they fail to account for the sheer size and weight of their truck by failing to brake on time or making turns too wide. These accidents also happen when truck drivers drive while under the influence of alcohol or drugs, or even when truckers drive while fatigued. That being said, these accidents also happen when truck employers fail to ensure trucks are regularly maintained and in working condition. These accidents also frequently occur when truck company employees fail to properly load trucks, causing rollovers and other accidents. The bottom line, however, is that if you were injured due to any of the aforementioned cases, there is a very good chance that you are entitled to financial compensation.
What should I do if I am injured in a truck accident?
If you are injured in a truck accident, you should ask the truck driver for his or her insurance information. You should also call the police and ask anyone who saw your accident for their contact information. Additionally, you should take pictures of the scene of the accident and receive immediate medical treatment. Finally, you should retain an experienced Arizona personal injury attorney who can gather and present all additional evidence needed to prove your personal injury claim within the state's statute of limitations. Since the statute of limitations for personal injury claims in Arizona is, generally two years, you will have to file your claim within two years from the date of your accident. If you fail to do so, you will most likely be barred from suing. We can help you today.
Contact our experienced Arizona firm
The legal team at Weintraub & Weintraub has years of experience representing clients who have been injured in accidents due to the negligence of others as well as those who are facing charges of driving under the influence. Those injured due to another party's negligence should never have to suffer alone. If you need strong legal representation, please do not hesitate to contact our firm today.