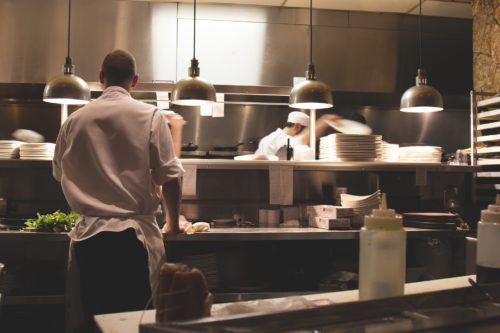 Everyone loves going to restaurants with their friends or family and enjoying a delicious meal. Unfortunately, restaurants are not always a good experience–and it has nothing to do with bad food. Sometimes, a restaurant employee or owner can behave negligently. When this happens, people are very often injured as a result. If you have been injured in a restaurant accident, you are most likely now seeking financial compensation to help cover the cost of your medical bills, lost wages, and any other damages you have incurred. If you find yourself in this unlucky situation, here are some of the questions you may have regarding your legal options going forward:
What are some examples of restaurant accidents?
Restaurant accidents, unfortunately, happen all too often. Some of the most common types of restaurant accidents are as follows:
Cuts from knives or otherwise
Slips and falls
Eye injuries
Food poisoning
Soft tissue injuries
Burns or kitchen fires
How do I know if I am entitled to financial compensation?
To recover compensation in a personal injury claim, you must first prove that you were injured due to another party's negligence. Unfortunately, insurance companies will not simply take your word for it, so you must hire an experienced attorney who knows the ins and outs of the personal injury process.
What will my attorney do to help win my claim?
Your attorney will seek to obtain and present evidence on your behalf. For example, your attorney may recover security camera footage of your accident, pictures of the safety hazard, police reports, and more.
Additionally, there is something you can do to improve your odds as well. After an accident, you must always ask any witnesses for their contact information so they may verify your claim if needed. From here, you should seek medical attention immediately and use the documents the physician provides to help prove your claim.
What is the statute of limitations in Arizona?
The statute of limitations in Arizona is two years. This means that you will have two years from the date of your accident to file a personal injury claim against a negligent party. If you wait too long and neglect to file a claim within this timeframe, you may be barred from suing.
Contact our experienced Arizona firm
The legal team at Weintraub & Weintraub has years of experience representing clients who have been injured in accidents due to the negligence of others as well as those who are facing charges of driving under the influence. Those injured due to another party's negligence should never have to suffer alone. If you need strong legal representation, please do not hesitate to contact our firm today.