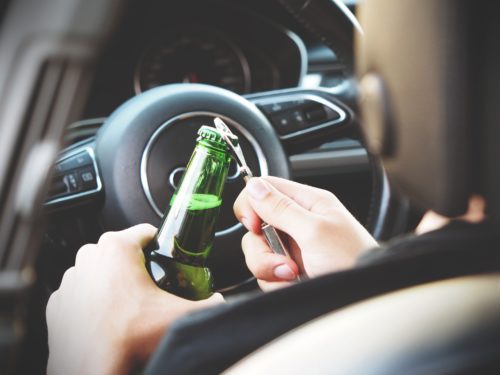 When people decide it is okay to drive a motor vehicle while under the influence of drugs or alcohol, they put the lives of others in jeopardy. However, unfortunately, this does not stop people all over the country from doing so. If you are fighting an aggravated DUI charge, even if it is only your first offense, you can expect far more than a "slap on the wrist." The state of Arizona deals with irresponsible drivers very strictly, so if you are someone being accused of an aggravated DUI, you must reach out to our experienced legal team as soon as possible to learn more about your legal options going forward. Here are some of the questions you may have:
What constitutes an aggravated DUI?
The term "aggravated DUI" applies to various situations and scenarios, though they are all some of the worst traffic offenses a person can commit. You may be charged with an aggravated DUI in the state of Arizona if you were caught doing any of the following:
Committing a DUI while driving the wrong way on a highway
Refusing to take a blood alcohol content test while you are required to have an ignition interlock device installed in your vehicle
Committing a DUI while your driver's license is suspended, revoked, or canceled
Committing a DUI for the third time in 7 years
Committing a DUI while there is a minor under the age of 15 in your vehicle
Committing a DUI while you are required to use an ignition interlock device
What happens if I am charged with an aggravated DUI in Arizona?
DUIs, as mentioned above, are some of the most serious traffic offenses a person can commit, and, in certain cases, come with felony charges that may haunt you for the rest of your life. If you are someone being charged with an aggravated DUI, you must hire an experienced criminal defense attorney who is ready to aggressively fight for your rights. If you are charged with an aggravated DUI in Arizona, you may face the following consequences:
A 3-year license revocation
Jail time or a prison sentence
Alcohol screening, education, and treatment requirements
Additional fines and court costs
The mandatory installation and use of an ignition interlock device
Community service requirements
Contact our experienced Arizona firm
The legal team at Weintraub & Weintraub has years of experience representing clients who have been injured in accidents due to the negligence of others as well as those who are facing charges of driving under the influence. Those injured due to another party's negligence should never have to suffer alone. If you need strong legal representation, please do not hesitate to contact our firm today.