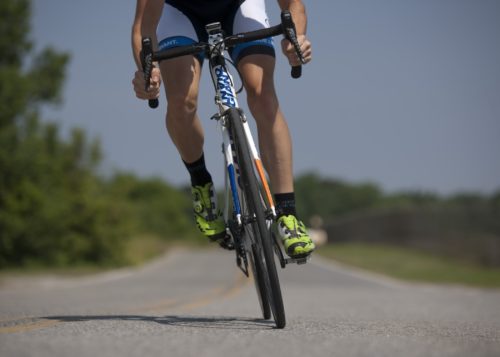 Arizona is one of the best states in the country for cycling. Between the red rock, vast deserts, and overall beautiful scenery, there are few things more enjoyable than taking a bike ride in the open air. Not only are bicycles used as a form of exercise or leisure, but they are also used to commute to work, especially in more urban areas, such as Phoenix. Unsurprisingly, however, bicycles are also comparatively unsafe. Cyclists generally have no more protection than shoulder pads, elbow pads, and a helmet. Unfortunately, neither of these things are of much use if you are struck by an oncoming vehicle. When cyclists are involved in an accident, they are usually very severely injured, sometimes suffering for the rest of their lives. This is why if you have been involved in a bicycle accident, you should hire an experienced attorney to help you recover the compensation you deserve. Here are some of the questions you may have:
What are the primary causes of bicycle accidents?
Inclement weather conditions, such as heavy rain often cause a cyclist to lose control of his or her bike. Faulty bicycle parts or snapped chains also contribute to bicycle accidents. Sometimes, even poor road conditions or negligent road design, such as unclearly-painted road surface markings will cause a bicycle accident. Unfortunately, the most common, albeit the most preventable cause of bicycle accidents is almost always driver negligence. Here are some examples of negligent driving behavior:
Failing to check blind spots

Texting while driving

Driving under the influence of alcohol or drugs

Unsafe lane changes

Driving while fatigued

Speeding

Smoking or eating while driving

Navigating directions while driving

Disciplining raucous children while driving

Failing to yield

Failing to comply with traffic signs, lights, and other rules and regulations of the road
What are some of the most common bicycle accident injuries?
Generally, if you have been injured due to another party's negligence, you will be eligible to receive financial compensation. This compensation may cover medical bills, in-home care costs, lost wages and more. However, you must first satisfy the burden of proof. Here is a list of common bicycle accident injuries that may qualify for financial compensation:
Muscular strains

Facial contusions

Soft tissue injuries 

Dislocated joints

Fractured bones

Dental fractures

Eye trauma

Road rash

Neck injuries
Contact our experienced Arizona firm
If you have been injured in a bicycle accident, you should not suffer alone. An attorney familiar with the personal injury process will fight for the compensation you deserve. The sooner you file your claim, the better.
The legal team at Weintraub & Weintraub has years of experience representing clients who have been injured in accidents due to the negligence of others as well as those who are facing charges of driving under the influence. If you need strong legal representation, contact our firm today.