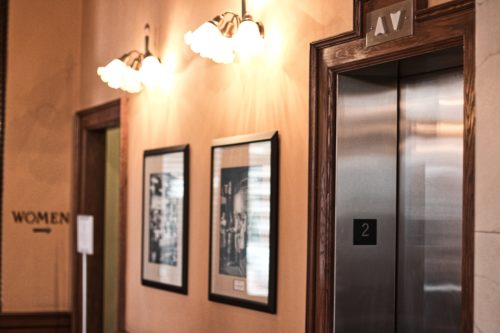 If you live in an apartment building or work in a building with multiple floors, there is a very good chance you use an elevator almost every day. Generally, nobody thinks twice about getting on and off an elevator, but the truth is, elevators are very often dangerous, and people are injured as a result. If you have been injured in an elevator accident, you are most likely seeking financial compensation. Generally, there is very little you can do to protect yourself in an elevator accident, which makes them all the more terrifying. Here are some of the questions you may have regarding your legal options moving forward:
What are the most common causes of elevator accidents?
Many different factors contribute to elevator accidents, including, though not limited to:
Control system malfunction

Drive malfunction

Improper installations

Faulty wiring

Abrupt stops

Pully system malfunction

Negligent elevator design

Power failures

Failing to keep equipment up-to-date

Door operator errors

Mechanical breakdowns
What are the most common types of elevator accidents?
Unfortunately, several possible accidents can occur in an elevator. Some of those accidents are as follows:
Electrocutions

People getting caught in between malfunctioning doors

People falling down the shafts

People tripping due to unbalanced leveling with the floor
What are some injuries sustained in elevator accidents?
Elevator accidents cause notoriously gruesome injuries, such as the following:
Severed limbs

Cuts and bruises

Crush injuries

Back injuries

Head trauma

Neck injuries

Broken bones

Wrongful death
How do I recover compensation following an Arizona elevator accident?
As in any personal injury claim, to recover financial compensation, you must first prove that you were injured due to another party's negligence. However, in an elevator accident, there are several parties potentially responsible for the injuries you have sustained. For example, you may have to prove that you were injured due to a manufacturer defect. In other scenarios, known as premises liability cases, you will have to prove you were injured due to a property owner's negligence. If you can prove the property owner knew of the hazard that caused your injuries and neglected to fix it, there is a very good chance you will recover the compensation you deserve. 
To prove another party's negligence, you must first and foremost hire an experienced personal injury attorney who will help you gather the evidence you need. This evidence may come in the form of a police report, medical documentation, security camera footage, witness testimony, and more. Do not hesitate to contact one of our knowledgeable attorneys today.
Contact our experienced Arizona firm
The legal team at Weintraub & Weintraub has years of experience representing clients who have been injured in accidents due to the negligence of others as well as those who are facing charges of driving under the influence. If you need strong legal representation, contact our firm today.