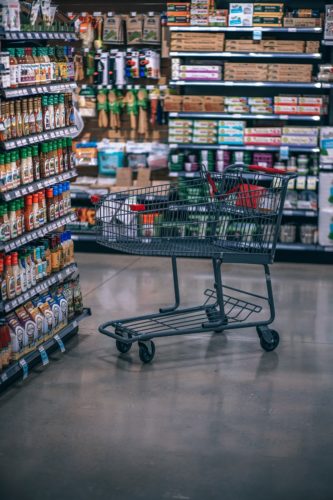 While some people enjoy food shopping, it is generally thought of as a rather mundane activity.. Whether you enjoy it or could live without it, chances are the thought of getting hurt while food shopping never occurred to you. Unfortunately, people all over the country are injured in supermarket accidents, and if you are one of them, you are most likely looking into recovering financial compensation. This compensation may cover the cost of your lost wages, medical bills, in-home care, and more. If you find yourself in this situation, here are some of the questions you may have:
What are the different causes of supermarket accidents?
Some of the factors that most commonly contribute to supermarket accidents are as follows:
Improperly positioned, bunched or missing floor mats

Falling debris and falling items from the shelves

Tainted or spoiled food

Aisle obstructions 

Falling and unstable displays

Slippery floors from spills 

Broken or defective grocery carts

Poor pavement and walkway conditions

Loose produce

Inadequate security

Inadequate lighting
What are the most common injuries sustained in supermarket accidents?
Some of the supermarket injuries that have recovered compensation in the past are as follows:
Head wounds, including fractured skull, cuts, bruises

Concussions and other traumatic brain injuries

Back and spinal cord injuries

Fractured wrist or arm

Fractured legs

Cracked pelvis

Fractured hips

Torn ligaments 
How do I know if I am eligible for compensation following an Arizona supermarket accident?
To recover financial compensation following a supermarket accident, you must first prove that you were injured to another party's negligence. In this case, the negligent party will most likely either be the supermarket management or staff. However, this is not always easy to do, so you must hire an experienced attorney who is ready to fight for the compensation you deserve. 
How do I satisfy the burden of proof?
One of the first things you must do following a supermarket accident is call the manager and have him or her file a store incident report, which will document the incident as it happened. You should ask them for a copy of the report, and if they do not give you one, your attorney can subpoena the store's records regarding your accident. You and your attorney may also recover security camera footage, police reports, medical documentation regarding your injuries, pictures of the hazardous condition, and more. Do not let the insurance companies take advantage of your situation. Hire an experienced personal injury attorney today.
What is the statute of limitations in Arizona?
In the state of Arizona, the statute of limitations is 2 years, meaning you must file your claim within two years of your accident. If you fail to do so, you may not be able to recover financial compensation.
Contact our experienced Arizona firm
The legal team at Weintraub & Weintraub has years of experience representing clients who have been injured in accidents due to the negligence of others as well as those who are facing charges of driving under the influence. If you need strong legal representation, contact our firm today.