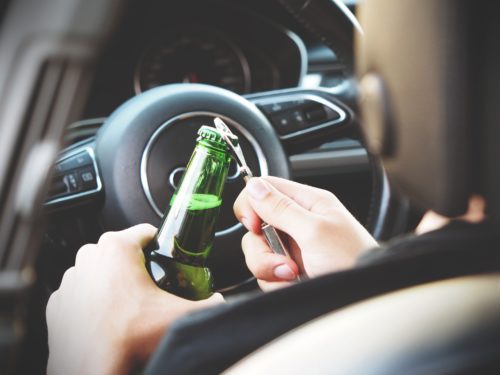 There are few things more damaging than receiving a DUI. When you get a DUI, you will most likely obtain a criminal record, as well as spend time in jail, and you will also most likely lose your license. Unfortunately, the penalties for a DUI do not end there: in many cases, you may have your vehicle impounded, which can impose additional fines and further inconvenience you. If you are someone who recently received a DUI in Arizona and your vehicle was impounded, you must continue reading and speak with our knowledgeable Arizona DUI attorney to learn more about DUIs and how our firm can help you through every step of the legal process ahead. Here are some of the questions you may have:
How do I know if my DUI requires my vehicle to get impounded?
The Arizona Revised Statute Section 28-3511 details various scenarios in which your vehicle may get impounded, including the following:
If you are caught driving under the influence of alcohol with a blood alcohol content of 0.15% or greater, you will most likely have your vehicle impounded.
If you receive an aggravated DUI for any of the following circumstances, you will most likely have your vehicle impounded:

Receiving a DUI while your driver's license is suspended or revoked
If you receive your third DUI in 7 years
Receiving a DUI while going the wrong way on a highway
Refusing to submit to chemical testing while you have an ignition interlock device installed in your vehicle
If you receive a DUI with a 15-year-old passenger in your vehicle
Receiving a DUI while you are required to use an ignition interlock device
How can I get my car back if it has been impounded?
In most cases, you will be able to get your car back after the 30-day impoundment period has passed. That being said, the police department who handled your case will have to grant you permission to get your car back. Once they do, you may have to pay the cost of towing your vehicle, as well as a $150 administrative fee. If you neglect to pick up your vehicle within 10 days of eligibility, the towing company has a right to file for vehicle title abandonment. For any additional questions, please do not hesitate to give us a call today.
Contact our experienced Arizona firm
The legal team at Weintraub & Weintraub has years of experience representing clients who have been injured in accidents due to the negligence of others as well as those who are facing charges of driving under the influence. Those injured due to another party's negligence should never have to suffer alone. If you need strong legal representation, please do not hesitate to contact our firm today.